Easiest way to find fitness
AdviceFit helps you to discover fitness destinations
Interesting articles updated daily
For Gym Owners
AdviceFit is a platform built on the state of the art technology with the capability of interoperability across multiple devices. AdviceFit aims at revolutionizing the fitness ecosystem through digitally managing all key components - Fitness Centers, Members, Employees, Visitors, etc. It provides Stakeholders with a streamlined method of keeping a check on all business processes- Subscription, Inquiry, Payment, Package, Follow-Ups, Membership, etc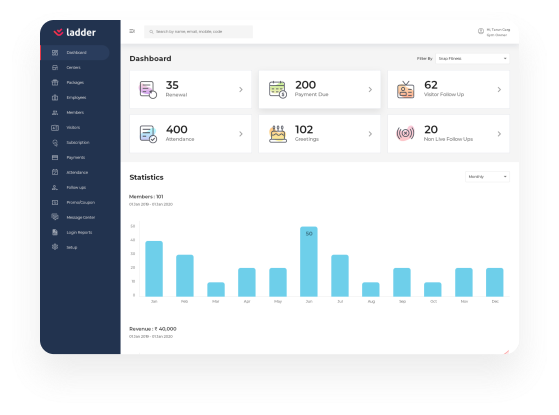 Popular Features in Coming Soon

Fitness Equipments
In this section, we are creating a discovery platform for fitness freaks and gym owners to purchase and compare various fitness equipment from premium brands as per their requirements.

Labs
Find and compare labs for your routine check-up at one place to keep a tab on your health. The true fact is, that routine lab tests can actually help you to timely take more than 70% of medical decisions.

Apparels
Find quality apparel as per your workout need at a pocket-friendly price. Apparel makes a big impact during a workout as it helps you to maintain body temperature, prevent injury, enhance workout performance, boost confidence, is good for your skin, and works as a catalyst to motivate you to work out.

Supplements
Genuineness of supplements is one of the biggest issues in the current marketplace. AdviceFit assures genuine health supplements for your needs and is available in multiple brands without burning a hole in your pocket.
BMI Calculator
Body Mass Index (BMI) is a measure of body fat based on height and weight that applies to adult men and women
54.2 kg/m2 Body Mass Index (BMI)
18-25 Normal Weight
25-30 Overweight
30 -40 Obesity
Above 40 Morbid Obesity